Full-Funnel
Digital Communication
CCI takes a full-funnel approach to designing and activating omnichannel digital communications to maximize client ROI.
BUSINESS MOTTO
to the Front
CCI is determined to stay at the forefront of digital marketing and committed to delivering value-added solutions that can help our clients maximize return on their investment.
APPROACH
We offer a wide range of solutions


leveraging our knowledge and assets accrued since 1996.
We have access to a vast amount of information


gained through over 500 agencies and over 1500 media brands.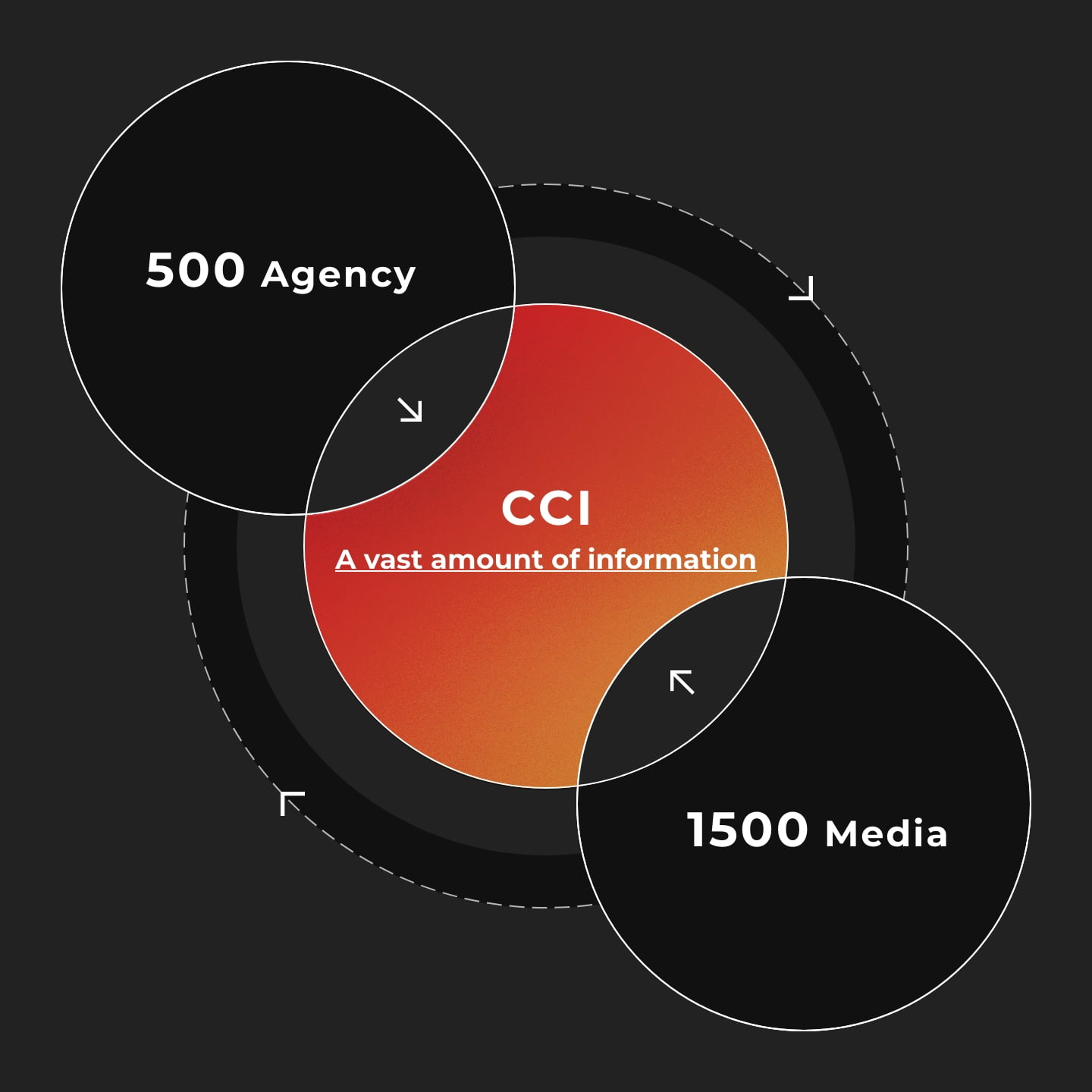 We contribute to brands' growth strategies


using state-of-the-art methods based on a vast amount of information.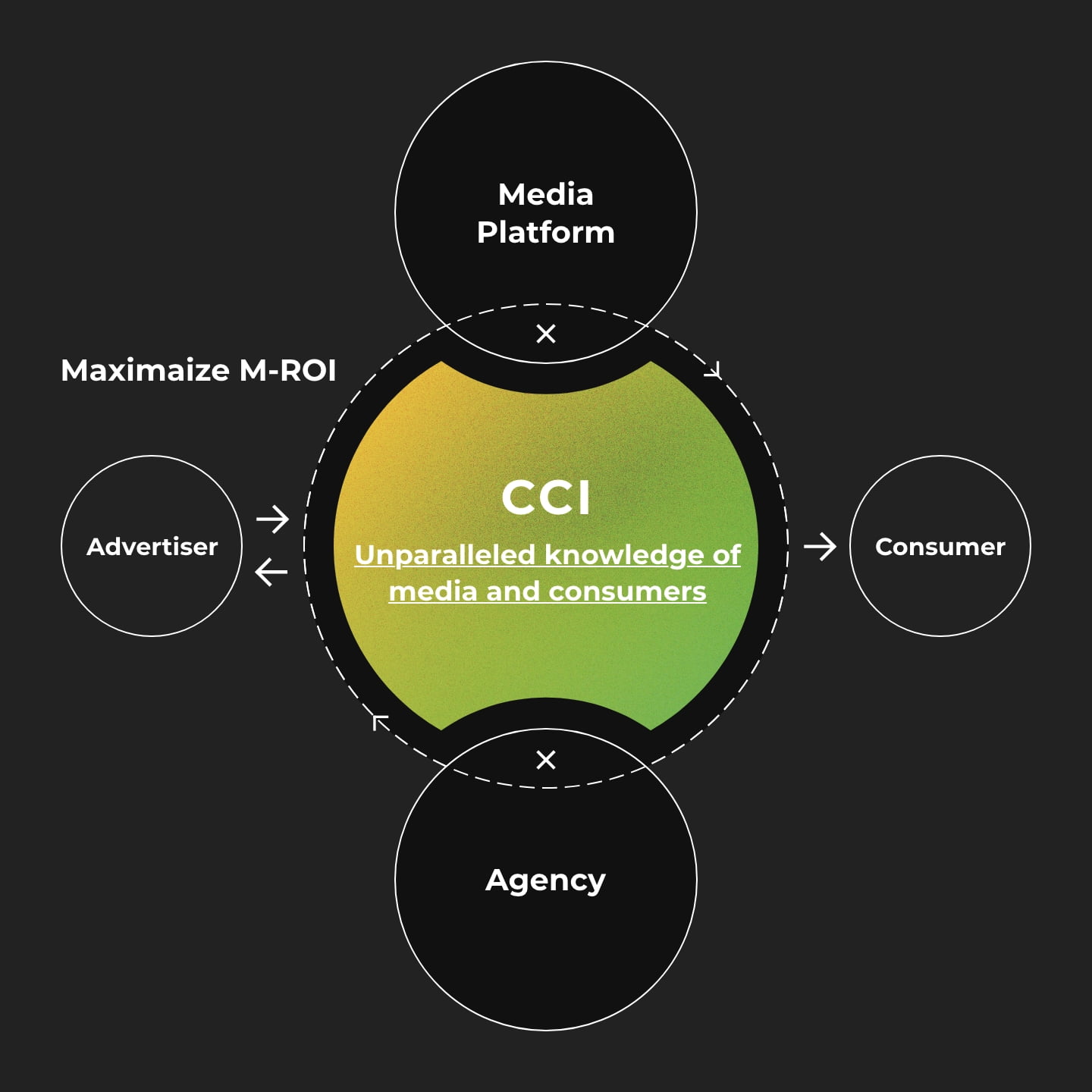 We offer our own solutions


developed by our own team of talented engineers.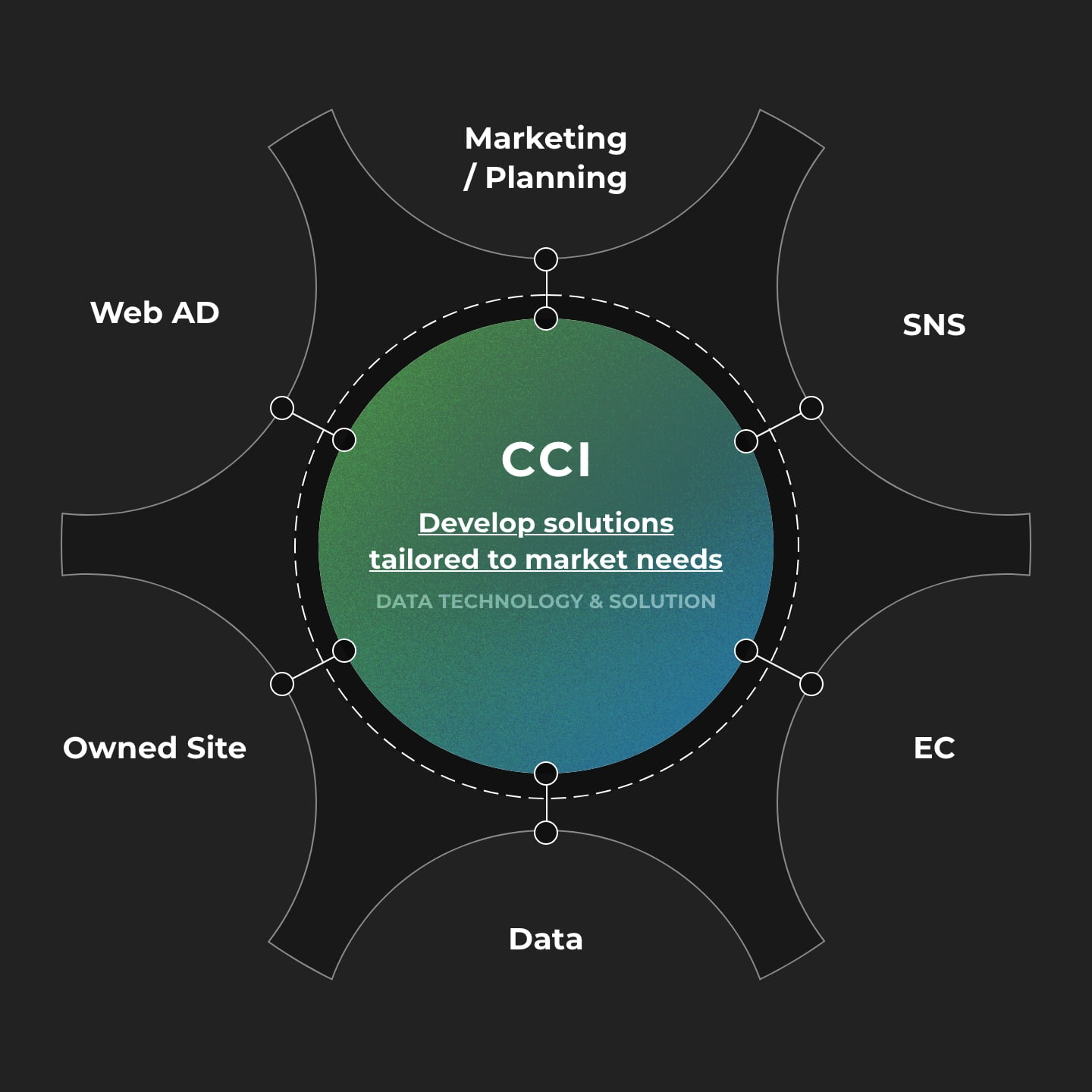 We provide reliable and quality services


by tapping into one of the largest operational resources we have in-house.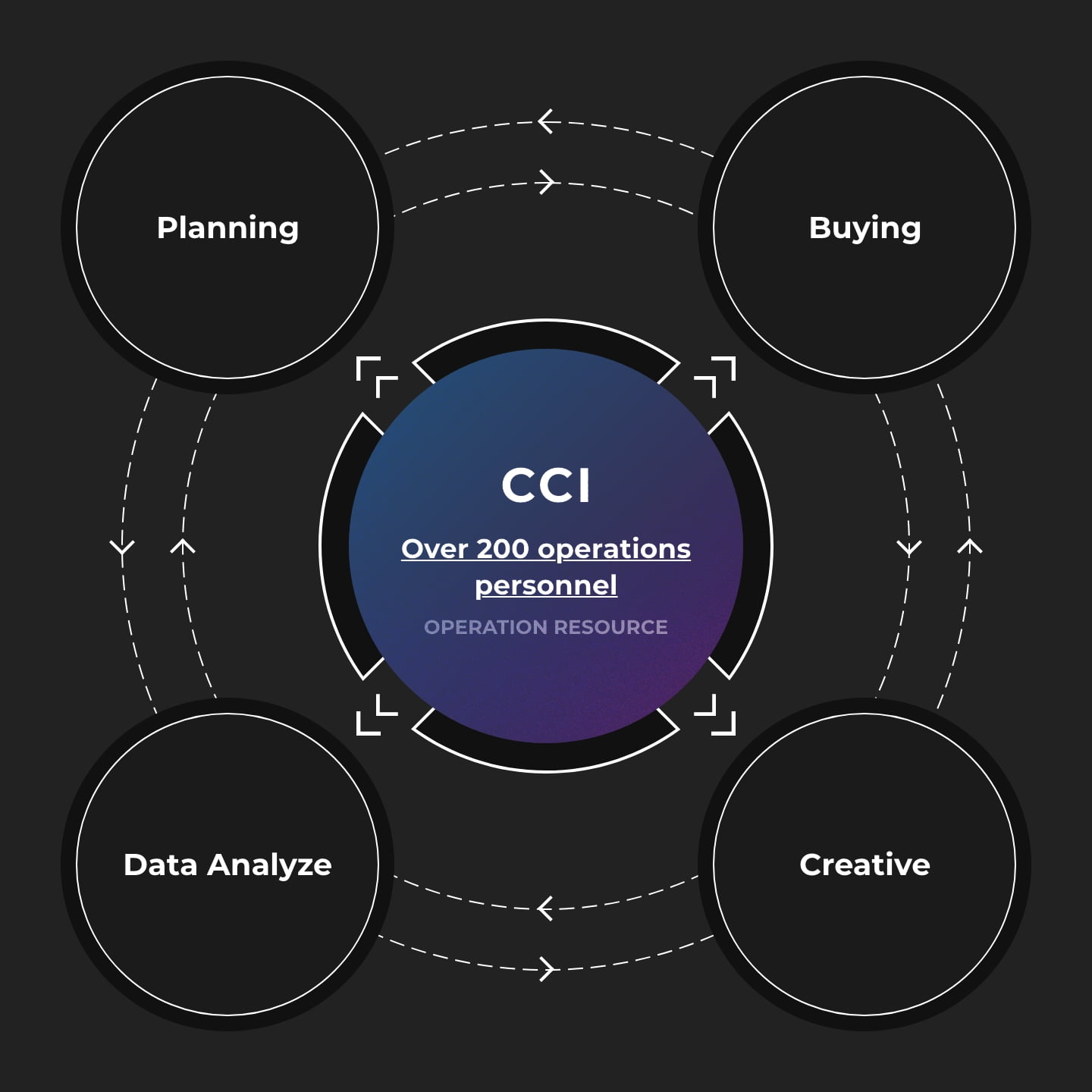 Google Premier Partner

Google Cloud Partner

Google Marketing Platform Partner

Yahoo! Marketing Solution Sales Partner

Yahoo! JAPAN Commerce Partner

SmartNews Ads Partner

LINE Technology Partner

LINEリサーチ Sales Partner

Meta Business Partner

Twitter広告 認定代理店

ZEFR Suitability Certification

Amazon Ads Advanced Partner

Shopify Plus Partner

Criteo Certified Partner Sapphire

Spotify Advertising PARTNER