View as PDF file
TOKYO, JAPAN, November 1, 2023 — CARTA COMMUNICATIONS Inc. (Headquarters: Chuo-ku, Tokyo; Taku Meguro, Representative Director, President; "CCI"), a group company of CARTA HOLDINGS, Inc., is pleased to announce that the company has been named a winner of the Best Brand Partner Award along with Dentsu Digital, Inc. (Headquarters: Minato-ku, Tokyo; Koh Takimoto, Representative Director, President and CEO; "Dentsu Digital") and iProspect Japan (Headquarters: Minato-ku, Tokyo; Takahiro Horio, CEO) at the 2023 Meta Agency First Awards ceremony on October 27, 2023 hosted by Meta in Japan.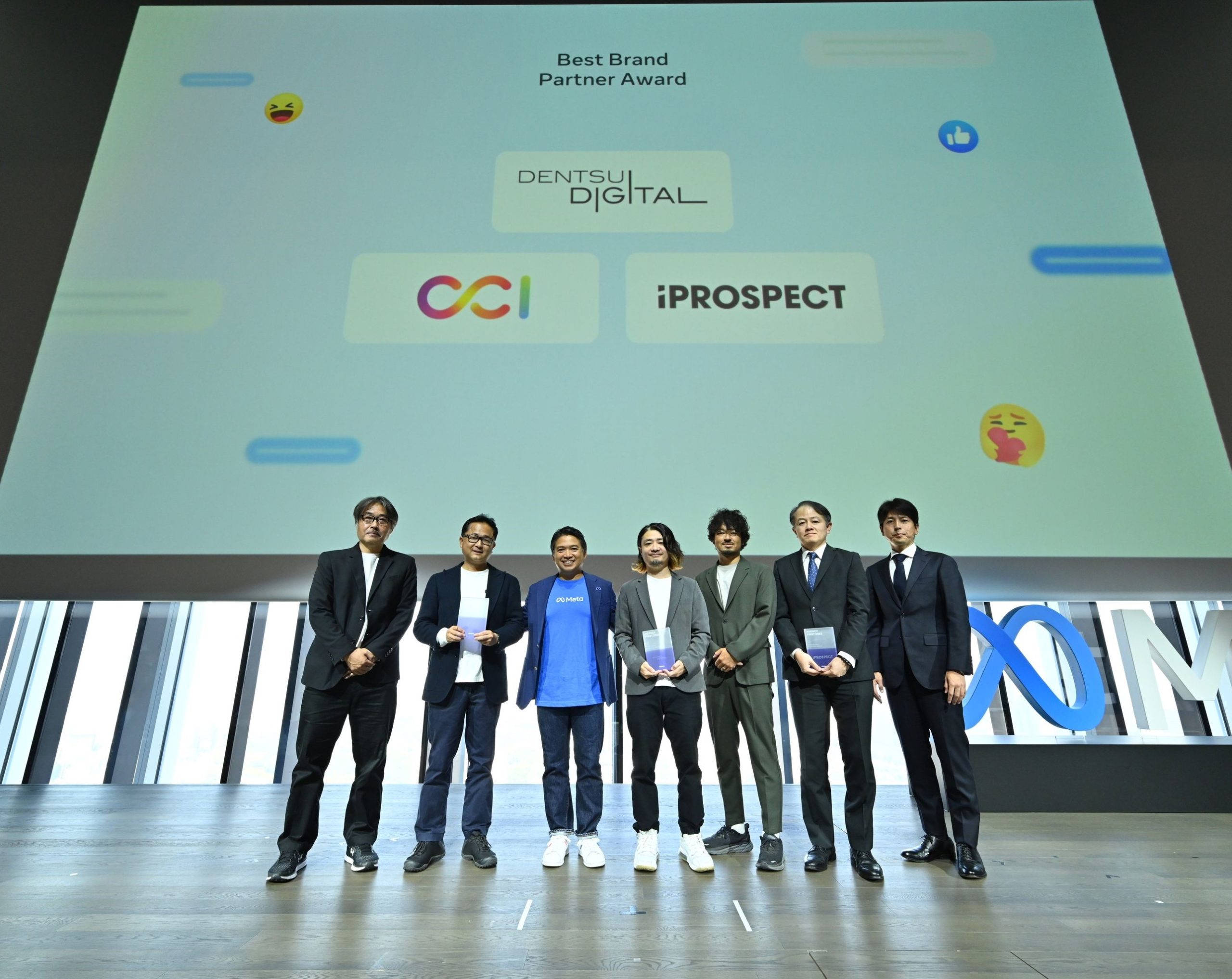 The Meta Agency First Awards were created to recognize its partner companies that have achieved outstanding performance in the key focus areas promoted by the platform.
The Best Brand Partner Award recognizes agencies that most actively contributed to visualizing brand metrics on Meta's advertising platform and, as a result, significantly increased the value of their clients' brands. This is the second consecutive year that CCI has received this award.
CCI has also been helping clients relying on Meta's social platforms through CCI Social AdTrim, a social media account management consulting service, and Data Dig, CCI's data marketing solutions to prepare clients for the world without third-party cookies.
CCI remains committed to providing high quality and value added services to help its clients maximize their marketing ROI.
Contact: PR Office, CARTA COMMUNICATIONS Inc.
Inquiry form is available at https://www.cci.co.jp/en/contact/