View as PDF file
TOKYO, JAPAN, October 26, 2023 — CARTA COMMUNICATIONS Inc. (Headquarters: Chuo-ku, Tokyo; Taku Meguro, Representative Director, President; "CCI"), a group company of CARTA HOLDINGS, Inc., is pleased to announce that it has expanded CCI Agency Concierge, the company's comprehensive agency support services, by adding more platforms to support including Google, Amazon, X (formerly Twitter) and SmartNews, starting October 2023.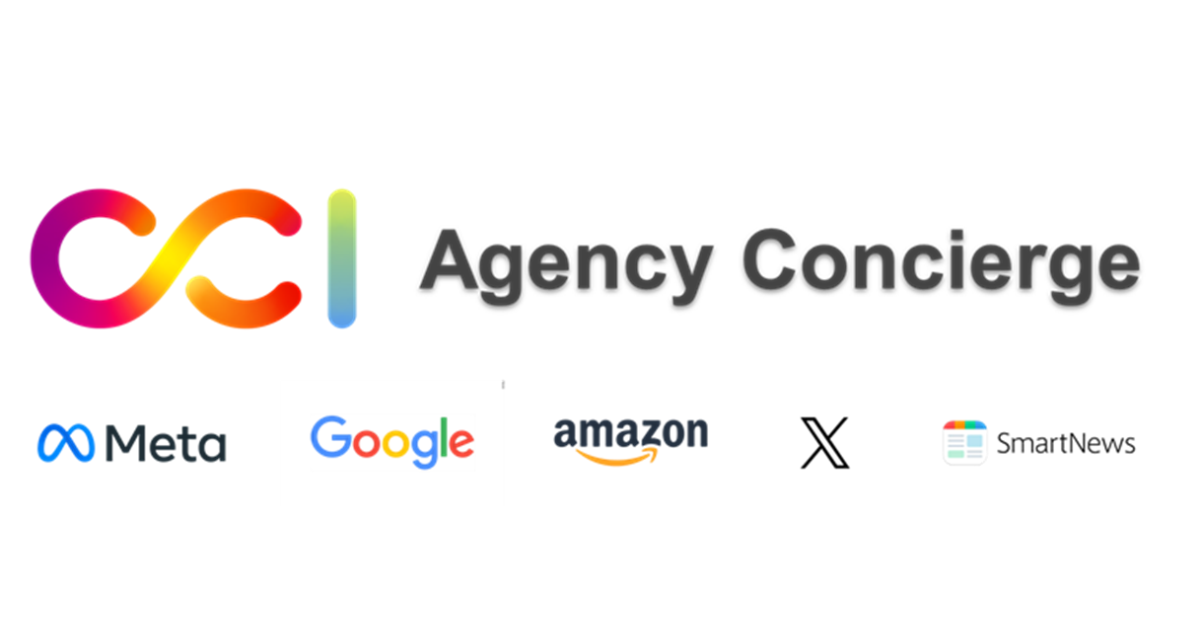 This enables agencies to better help their clients especially in programmatic advertising, by fine-tuning their support and maximizing their marketing ROI by platform.
CCI's dedicated teams of experts in each of these additional social platforms will use their experience in and knowledge of ad operations as well as their relationships with them, helping agency marketers to stay up-to-date on Google, Amazon, X and SmartNews in addition to Facebook and Instagram, better leverage new tools and features from these platforms, and handle inquiries when problems occur.
In addition to the full-stack plan where CCI's dedicated teams of social media professionals provide comprehensive end-to-end services ranging from planning to optimization, Agency Concierge is also available to individual campaigns operated by advertising agencies or social media management companies.
CCI remains committed to providing high quality and value added services to help our clients maximize their marketing ROI.
Related article: CCI Launches CCI Agency Concierge in Collaboration with Meta
Contact: PR Office, CARTA COMMUNICATIONS Inc.
Inquiry form is available at https://www.cci.co.jp/en/contact/